Your Voice Matters!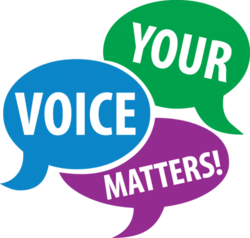 Every year at this time, an important survey is sent to the parents and/or guardians of OES students in grades 4 and 7. When you receive this package it will contain the Alberta Education Accountability Pillar survey. By filling it out you can add your voice to how you feel about your child's education at Onoway Elementary School.
The Accountability Pillar survey will ask you questions about your experiences with OES. For example, you may be asked to rate your satisfaction with the quality of education your child is receiving, the school environment, and safety within the school. When filling out the survey, if you don't know the answer to a question, simply leave it blank and go to the next question.
Grade 4 and 7 students and all OES teachers will also fill out the survey. All responses are anonymous. The results are compiled by Alberta Education and shared with Northern Gateway and our school to provide feedback about the quality of education of our school and to find ways to improve. Think of it as our school's yearly report card. We need to hear from you to help make our school be the very best place for your child to grow and learn.
You may fill out the survey online or using the paper copy provided in the package you receive. All responses must be completed online or sent in by February 23, 2020.
Alberta Education Accountability Survey Online
Having trouble remembering everything that happened here at OES during the 2018-2019 school year? Here is a great link to a quick video: 
Thank you for taking the time to fill out the survey – your voice matters!
Onoway Elementary School Council Fundraiser
OES School Council has partnered with BPs???? Send your original receipts into our office and a portion of the proceeds will come back to support our school????