What's The Scoop?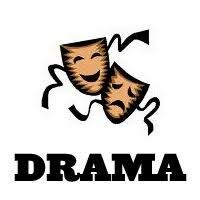 Tuesday, February 25, 2020
Shout Outs: Beatrix in K2 for showing Kindness
Today for intramurals grades 4 through 7 can come to the main gym if you are on teams pink and light green. So those students in grades 4 through 7 on teams pink and light green you are welcome to join. Also, ANY students in class 6V who would like to come to the gym to join you are also welcome! So anyone in 6V, it doesn't matter your color, can come to the gym today during lunch recess for some dodgeball! See you there!
Great job to the girls and boys basketball teams who played their first game yesterday evening. Mrs. Moser and Miss Young are super proud of the sportsmanship, team play and hard work that we saw during the games. Great job Colts! Just a reminder that all basketball players have practice on Thursday after school.
I'm not concerned with your liking or disliking me... All I ask is that you respect me as a human being. Jackie Robinson
Drama Club is meeting tonight from 3:30 to 4:30. Don't forget to do a bus note.
The Grade 6 Handbell Club meets today during morning recess.
Pink Shirt Day at OES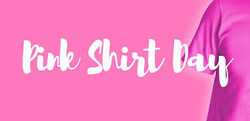 OES will be recognizing Pink Shirt Day on Thursday, February 27, 2020 which will be in conjunction with our assembly.
Your Voice Matters!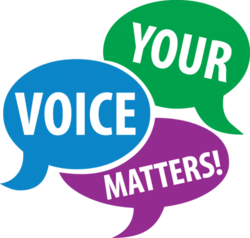 Every year at this time, an important survey is sent to the parents and/or guardians of OES students in grades 4 and 7. When you receive this package it will contain the Alberta Education Accountability Pillar survey. By filling it out you can add your voice to how you feel about your child's education at Onoway Elementary School.
The Accountability Pillar survey will ask you questions about your experiences with OES. For example, you may be asked to rate your satisfaction with the quality of education your child is receiving, the school environment, and safety within the school. When filling out the survey, if you don't know the answer to a question, simply leave it blank and go to the next question.
Grade 4 and 7 students and all OES teachers will also fill out the survey. All responses are anonymous. The results are compiled by Alberta Education and shared with Northern Gateway and our school to provide feedback about the quality of education of our school and to find ways to improve. Think of it as our school's yearly report card. We need to hear from you to help make our school be the very best place for your child to grow and learn.
You may fill out the survey online or using the paper copy provided in the package you receive. All responses must be completed online or sent in by February 23, 2020.
Alberta Education Accountability Survey Online
Having trouble remembering everything that happened here at OES during the 2018-2019 school year? Here is a great link to a quick video: 
Thank you for taking the time to fill out the survey – your voice matters!
2020/21 Kindergarten Registration Now Open!
Onoway Elementary School is accepting registration for the 2020/21 Kindergarten Program.
Program Offerings:
     - Caring environment that promotes individual growth and responsibility
     - Strong early literacy and numeracy programs
     - Excellent technology program integrated through curriculum
     - High parental involvement
Parents may select for the Monday/Wednesday or Tuesday/Thursday class on a 'first come/first serve basis' at the time of registration. Friday will be alternating based on our school calendar and programming requirements.
Your child's birth certificate, guardianship/parental custody agreements and land location or street address are required. NGPS Technology Fee of $15.00 is payable upon registration. Children must be five years of age by December 31, 2020 to qualify for kindergarten.
Please click on the link below for all relevant documents;
2020/21 Kindergarten Registration Package
Parent Information Meeting on Tuesday, April 21, 2020 at 6:30 pm. Light snacks and refreshments provided.
Onoway Elementary School Council Fundraiser
OES School Council has partnered with BPs!!! Send your original receipts into our office and a portion of the proceeds will come back to support our school!
Family Movie Night