District Notice
Schools are closed to students and visitors for the remainder of this school year. School hours during the closure are Monday to Friday, from 9:00 a.m. to 3:00 p.m. Emails and telephone calls will be responded to during these hours. Learn More.


























IMPORTANT INFORMATION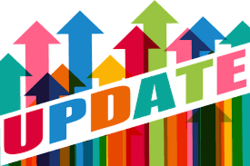 Northern Gateway Public Schools has announced that the last day of school for students K-12 will be Monday, June 22, 2020. 
Below is a schedule for 1 adult from each family to:
return technology
return library books
pick up all remaining items belonging to your child(ren)
pick up report card(s)
Our goal is to provide quick access to your child's items in a safe and organized manner. This schedule will support social distancing and limit the number of people in the school at one time. If you have any COVID-19 symptoms, including cough, runny nose, fever, sore throat, please arrange for a designated person to come on your behalf. We continue to ask that children not be brought into the school. 
If you or your designate is unable to come at the specified time, please contact the School office to arrange an appointment prior to Thursday, June 24th.
We thank everyone for their patience and understanding as we deal with this unprecedented situation.
     ***SCHEDULED BY STUDENT LAST NAME****
| | | | |
| --- | --- | --- | --- |
|   | Tuesday, June 23rd |   | Wednesday, June 24th |
| 9:30 AM | A to Ba |   | Mc to Mi |
| 10:00 AM | Be to Bl |   | Mo to O |
| 10:30 AM | Bo - Ch |   | Pa to Po |
| 11:00 AM | Co - Di |   | Pr to Ri |
| 11:30 AM | Do to E |   | Ro to Ru |
| 12:00 PM | F to Ge |   | Sa to Sh |
| 12:30 PM | Gi to Gr |   | Si to St |
| 1:00 PM | H to I |   | T to U |
| 1:30 PM | J to Kl |   | V to We |
| 2:00 PM | Ko to La |   | Wi to Z |
| 2:30 PM | Le to Ma |   |   |
2020-2021 School Supply Orders with Write-On Stationery
Write-on Stationery provides parents the opportunity to purchase a school supply package for your child that is specific to their school and grade and have it delivered to the school ready for the first day. They package and deliver students' individual orders directly to your school. For each student that orders, a sheet of pre-printed name labels that can be used to label their supplies, will be included.
This service provides quality products that meet the exact needs of each school at a price that allows parents to save money, time and the hassle of shopping.
Each supply list includes a Supply Package which lists the items that have been selected by your child's teacher. 
The Additional Items  on each list ARE ALSO REQUIRED on the first day of school.  
Parents can choose to:
add them to the order. 
purchase them elsewhere.
send them to school with your child because you already own them. 
FOR ONLINE ORDERS:
Go to www.write-on.ca
Click on "PARENTS – Order Here"
School Name: Onoway Elementary School
Choose your grade and place your order.
Complete your order by clicking 'PLACE ORDER'
You will receive an automatic email confirmation to confirm your order has been received
Write-On accepts VISA, MC, AMEX, Visa Debit and Interac On-line.
NGPS at home Tech Support
IT Support for students and parents! https://bit.ly/hometechhelp

To help families continue learning during these extraordinary times, the NGPS technology team will be offering tech support to students and parents via a NEW Virtual Help Desk that we are setting up for just this purpose! Click https://bit.ly/hometechhelp for the details and to find out how to connect!
Example of a Rural Address (not Legal Land Location)
PLEASE NOTE THAT OUR SANG COOP BILL DOES NOT CONTAIN THE REQUIRED RURAL ADDRESS WE REQUIRE, AS WE DO NOT NEED LEGAL LAND LOCATION, BLOCK, LOT OR PLAN NUMBER.
 If you could forward a copy of your Solid Waste Utility bill which was recently mailed out by Lac Ste Anne County, it contains the Rural Service Address which is exactly the information that is required.
Example of a In Town Address