What's The Scoop?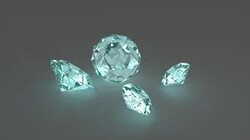 Thursday, November 21, 2019
Shout Outs: Jaxon in 2M for showing kindness and respect
Better a diamond with a flaw than a pebble without. The grade 5 and 6 Christmas concert cast members meet today during morning recess. The Grade 5 Handbell Club meets today during lunch recess. Div 2 intramural teams for today are Orange, Red, Pink and Light Blue.
Cold Weather Transportation
It's that time of year again when the weather plays an important factor in our transportation. Here is important information about winter transportation for NGPS.