SPTI November 4th and 5th
Student/Parent/Teacher Interviews (SPTIs) will be held online on November 4th & 5th from 4:30 p.m. to 7:30 p.m. using Google Meets or by phone.  This is a chance to meet your child's teacher(s), have an opportunity for you to share information about your child and have a conversation about your child's experiences so far this year. 
Book your Student-Parent-Teacher Interviews online beginning Wednesday, October 21st, 2020 at 9:00 a.m.
We invite you to book your interview with your Homeroom teacher by visiting the user friendly service at www.schoolinterviews.ca. 
You will require our SCHOOL EVENT CODE: wsxu6
When you click finish, your interview timetable will be emailed to you automatically (check your spam folder if you do not receive this immediately).
For parents that may not have access to the internet, please contact the school to arrange an appointment for a phone interview. Interviews will be a maximum of 15 minutes in length. We appreciate your cooperation in respecting the appointments of other parents/guardians. Should you require additional time, please feel free to make alternate arrangements with your child's teacher.

Families may make changes to their interview booking times, prior to Friday, October 30th at 4:00 p.m. by revisiting the website at www.schoolinterviews.ca and using the event code and the same username and email address used in the initial booking. Parents wishing to change interview times after the closing date must contact the school directly at (780)967-5209.
Please Pay Technology Fee
Technology Fees are now past due. 
Kindergarten Fee $15.75
Grade 1 to 7 Fee $31.50
Please visit School Cash Online to pay the outstanding fee or call the office at (780) 967 5209 and speak with Ms. Beck to make payment arrangements.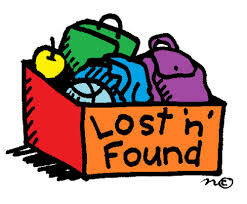 Recognize and item? Contact the office or have your child visit the office to claim their belongings. 
School Photo Retakes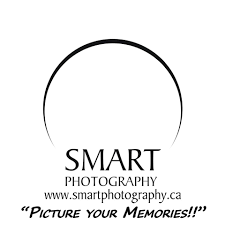 Smart Photography will be back at OES on Thursday, October 22, 2020 for photo retakes.  They will be here from 9:00 to 12:00. Please fill out this form for request retakes.
Log in to smartorders.ca to view your proofs and place your order. When you place your order before the ship to the school deadline, your photos are shipped to the school at no cost to you. After the ship to school deadline, you can still access your photos and place an order to be shipped directly to your home. 
Contact Smart Photography at (780)944-0800 or 877-838-0800
info@smartphotography.ca for questions or assistance with your order!
Boston Pizza's Operation Education Fundraiser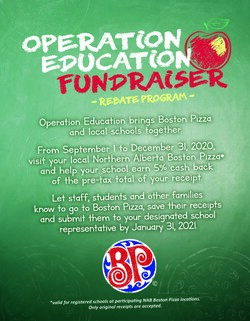 Once again this year the School Council for Onoway Elementary School is raising funds through the collection of Boston Pizza receipts. By sending these receipts to school  with your child, the School Council will earn 5% cash back of the total of pre-tax amount of all receipts. Thank you for your support.